We love because He first loved us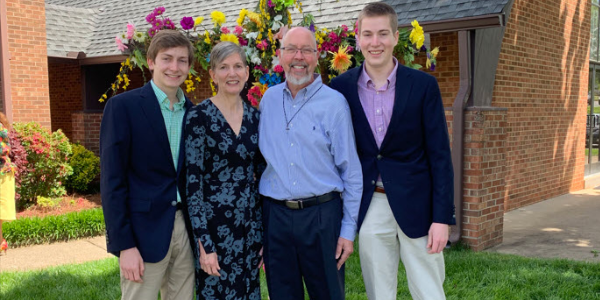 A hallmark of the LCMS is the preparation and education of its professional church workers in the Word of God. Wherever Chris and Lynne have lived they have been blessed with loving and doctrinally sound pastors. It is with this focus that they developed a gift plan to support the training of LCMS pastors.
As Chris explains, "We're 'regular people' - among the many who love and are loved by Jesus. We serve in church, on committees, teach Sunday school, lead mission work, and have seen our boys, Grahame and Ethan, become fine young men who see their Lord in their lives. We also see in our lives of science and business that the world pulls us everywhere but toward God.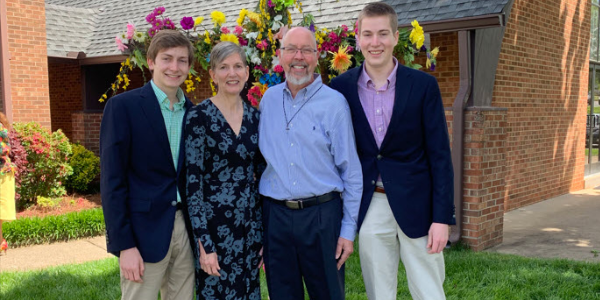 Rooted in God's Word, we are assured by His promises of today and forever, freeing us to love as He first loved us." A guiding verse for Chris and Lynne is 1 John 4:19: "We love because He first loved us." Chris continues, "As Luther wrote, God does not need our good works, but our neighbor does."
One ongoing blessing for Chris and Lynne has been the ability to support LCMS seminaries to prepare workers to serve in the mission field. As part of their gift plan, Chris and Lynne reached out to LCMS Mission Advancement and established a testamentary charitable trust with the LCMS Foundation to further support the mission of the church. Chris happily says, "God has put on our hearts the dire need for workers in the harvest field - not to store goods up for ourselves or our grown children. His grace has been and will always be sufficient for us. Formalizing this giving plan simplifies life and helps keep our eyes heavenward."
The Lutheran Church-Missouri Synod Mission Advancement utilizes the services of the LCMS Foundation as our partner for gift planning legal support and trust management.